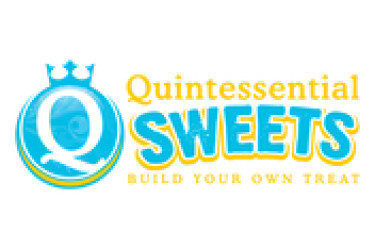 Looking to satisfy your sweet tooth? Well, you have come to the right place. At Quintessential Sweets, we offer the quintessence of gourmet treats!
Every order is hand made to your specifications; allowing you to savor the exact flavors your palate desires. We offer an array of sweets that can be customized with a variety of toppings. Or if you're looking for a quick sweet, choose one of our ready-made, signature treats.
​
So, go ahead and indulge yourself; build your quintessential sweet!
Food & Beverages, Food & Beverages - Take Out